Climb Mount Temple - 3544M
GUIDED ASCENTS FOR SCRAMBLERS & ALPINISTS VIA 3 CLASSIC ROUTES
 
Mount Temple is an unforgettable landscape. From the town of Lake Louise, the North Face is easily the most prominent feature on the landscape with its summit block covered in thick, blue glacial ice. We offer this ascent via 3 Routes, each with its own unique character, technical difficulty and interest for our Guests.
 
The Regular Route - SW Face:
The SW Face is fast becoming one of the most popular routes in the Lake Louise group for those after a a non-technical ascent in the Lake Louise group. Rising 1660M above the shores of our trailhead at Moraine Lake, the scramblers route provides a big day in moderate terrain for those seeking a Temple Summit. This is often an exceptionally busy route in the summer months by Canadian standards, and having one of our Senior IFMGA Mountain Guides along will ensure you and your team is not subject to increased risk of rockfall, rapidly changing high alpine weather conditions, or other groups who may be travelling off the established ascent route. An excellent itinerary, open to a wide range of our Guests from families through experienced scramblers. Select this itinerary below for more information on the ascent with our team.
The East Ridge - 5.7 / D / 1000M. 
Another of the 50 Classic Climbs in North America, for our Guests with a season or two of Mountaineering or Guided Alpine Climbing, we offer this ascent as either a 1 or 2 day itinerary. For those looking for a more reasonable pace on ascent, our 2 day program provides the option of a high alpine bivouac mid route, while our single day ascents are reserved for those who have previous experience with our IFMGA Mountain Guides. Select this itinerary below for more information on an East Ridge ascent with our team.
The North Face via The Greenwood Jones - 5.10a / TD+ / 1300M
The Greenwood Jones is for many of our Guests the culmination of years of training and preparation with our Guides. Given the technical difficulty, and the increased risk inherent on very large ascents such as this, we require that those booking have completed a minimum of 1 trip per year in a summer alpine environment with a Cloud Nine Mountain Guide, for a minimum of 3 seasons. Ideally these training trips will take place in a variety of locations in Canada or abroad. Ascents of routes such as this require high levels of trust, and a well developed relationships, and understanding between Client and Guide, which in our view can only be acquired with a diet of preparatory ascents. If you have designs on making this a future goal, we encourage you to contact our program managers for a training plan. Select the itinerary below for more information.
 
AN ICONIC CANADIAN ROCKIES ASCENT
OUR MOST POPULAR ALPINE PROGRAM JUNE TO OCTOBER
 
TECHNICAL EQUIPMENT INCLUDED*
SUPPORTED BY OUR PARTNERS AT BLACK DIAMOND EQUIPMENT
 
MEAL PROGRAMS AVAILABLE
HEALTHY MOUNTAIN MEALS TO KEEP YOUR FURNACE FIRING
 
BOOK WITH A GROUP AND SAVE
BOOK WITH GROUPS OF UP TO 6 & ASCEND STARTING AT $250CDN / PERSON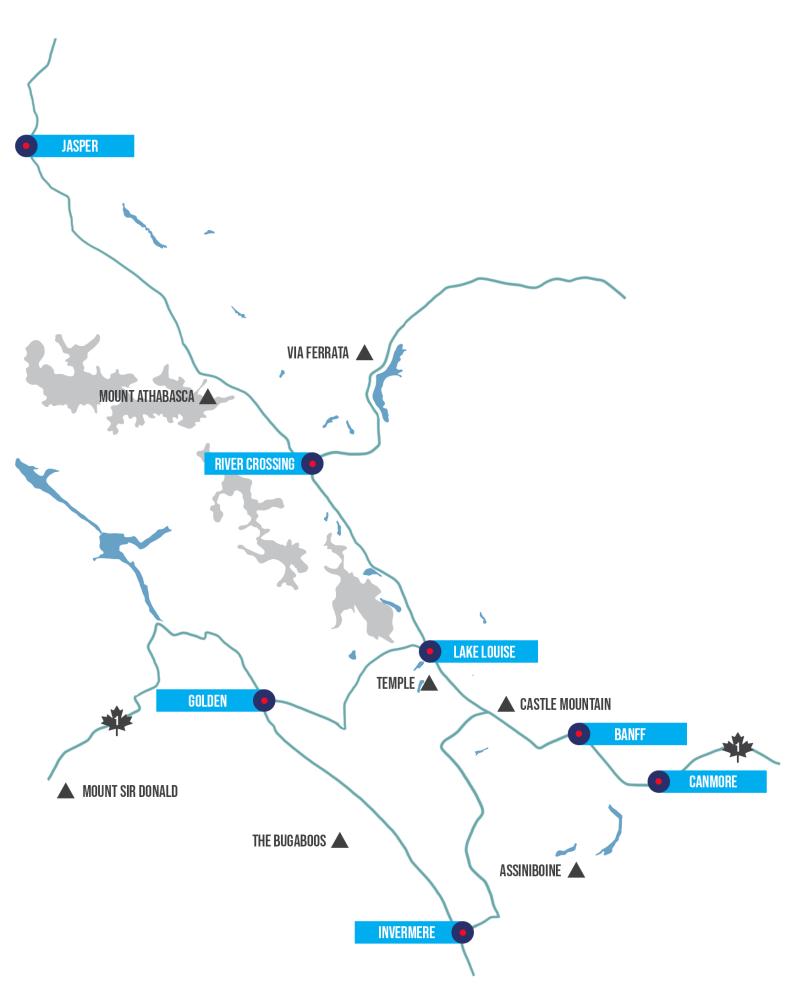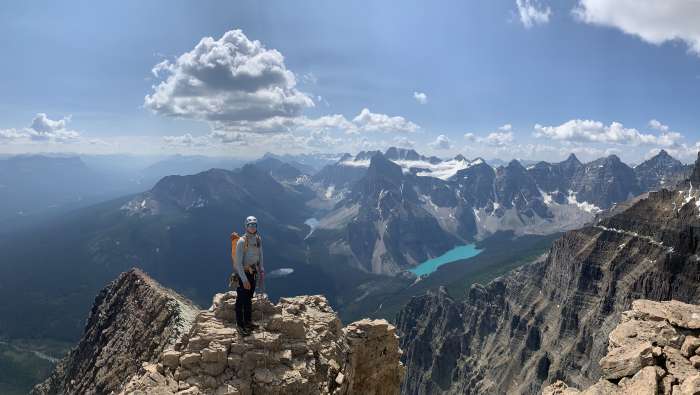 Guided Ascents of the East Ridge of Mount Temple
Check out our 1 & 2 Day Ascent Programs with a Cloud Nine Mountain Guide